The Gospel Opportunities
Radio Network
Download or view our Christmas Program guide.
Download or view our Overnight Christmas Schedule.

Gospel Opportunities, Inc. owns and operates three radio stations and ten translators across the Upper Peninsula of Michigan and northern Lower Michigan.
Here's where to find us on your FM dial:

WHWL, Marquette - 95.7 FM
WEUL, Kingsford - 98.1 FM
Houghton - 99.9 FM
WHWG, Trout Lake - 89.9 FM
Escanaba - 100.1 FM
Victoria - 98.1 FM
Manistique - 91.1 FM
Newberry - 99.7 FM
Covington - 92.7 FM
Ironwood - 103.9 FM
Sault Ste. Marie - 103.3 FM
Bergland - 92.7 FM
Mackinaw City - 102.1 FM
Click the button to donate to the Gospel Opportunities Radio Network using Paypal.
Your transaction will be handled securely via Paypal's site.
You do NOT need to have a Paypal account to make a donation.
---



Home | About Us | Coverage Map | Program Guide | Get Money Back | Meet our Staff

Site hosted by: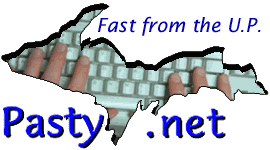 Gospel Opportunities, Inc.
130 Carmen Drive * Marquette, MI 49855
906-249-1423 * 1-800-359-9673
Email WHWL